Biography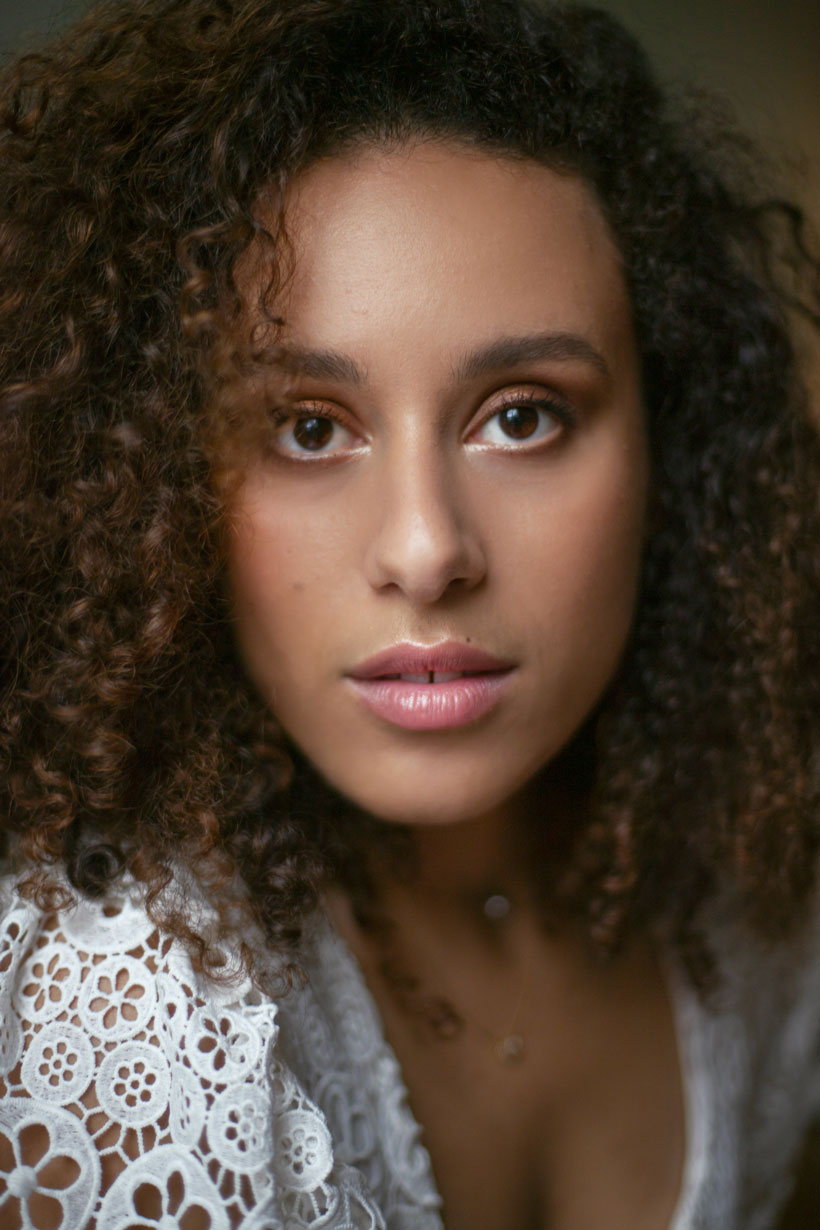 Adèle Charvet studied at the Paris National Conservatory (Conservatoire National Supérieur de Musique et de Danse de Paris) with professor Elène Golgevit.
Her very first musical experience on stage was in the opera Brundibár by Hans Krása in which she sang the leading role Pepíček. From this enriching experience, she developed an irrepressible passion for Opera. With the Opéra 3 company, she sang the role of Hänselin Humperdinck's Hänsel und Gretel. In 2016 she sang the role of Frau Reichin Die lustigen Weiber von Windsor by Otto Nicolai, in a production staged by Emmanuelle Cordoliani. She made her debut at the Dutch National Opera, singing the Polovtsian Maiden in Borodin's Prince Igor, staged by Dmitri Tcherniakov and conducted by Stanislav Kochanovski. She sang Filippievna in Eugene Oneguine by Tchaïkovski at the Verbier Festival. She made her debut on stage of the Royal Opera House in Carmen (Mercédès) and also sang Il Pirata (Adele) in a concert version, Il Barbiere di Siviglia (Rosina) and Manon at the Opéra National de Bordeaux, Manon at the Paris Opéra Comique, Idomeneo (Idamante) with Opera Fuoco…
Very passionate about the Song and Lieder repertoire which she studied with David Selig and Anne le Bozec, she formed in 2015 a duo with pianist Florian Caroubi with whom she obtained the Mélodie Prize at the International Lied and Song Competition Nadia and Lili Boulanger in Paris. In 2016, they won the Grand duo prize of the International Vocal Competition in 's-Hertogenbosch in the Netherlands – as well as the Junior Jury Prize, the prize for the Contemporary piece, the Dutch friend of Lied prize and the Press prize. They have since played at the Concertgebouw in Amsterdam, at the Petit Palais in Paris, at the Schmiermonnikoog Music Festival in Holland, and soon at de Singel in Antwerpen.
In 2017, Adèle Charvet had the opportunity to study in both Lied and Opera Academy of the Verbier. There, she sang in masterclasses with Thomas Hampson, Thomas Quastoff, Sir Thomas Allen and Anna Tomowa-Sintow. She was awarded the «Yves Paternot » prize for the most outstanding musician of the Academy, and will be invited to perform as a soloist at the Festival. After Verbier, Thomas Hampson invited her to join his upcoming Lied Academy in Heidelberg.
More recently, Adèle Charvet sang Berlioz Benvenuto Cellini (Ascanio) with the Monteverdi Choir and Orchestra at the Berlioz Festival of La Côte-saint-André, in Berlin, at the Proms in London and in Versailles under the baton of John Eliott Gardiner. the Mass in B by Bach in Leipzig, the Haydn Stabat Mater  with Le Concert de la Loge and was involved in the Academy of the Aix-en-Provence Festival … She gave numerous recitals at the Deauville Festival, the Théâtre des Bouffes du Nord, the Jura Baroque Musique Festival, the Pont de Croix Festival, the Montevideo Escena Vocal Festival, with Le Poème Harmonique…
Among her projects, let us mention Roméo et Juliette(Stéphano) and Carmen (title role) with the Opéra National de Bordeaux, Serse with Opera Fuoco in a tour in China, Cadmus et Hermione (Hermione) with Le Poème Harmonique at the Royal Opera of Versailles, Rigoletto (Contessa Ceprano)and Carmen (Mercédès) at the Paris National Opera, Parsifal (Flowermaiden) in Toulouse, Pelléas et Mélisande (title role) in Rouen… She will sing in a Mozart program with the Pygmalion Ensemble under the baton of Raphaël Pichon. and will also be giving some recitals on a French tour for the release of her first cd Long Time Ago…