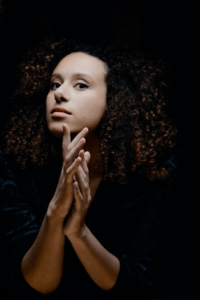 Long Time Ago draws on the profound inner wellsprings of two artists, in music dear to both of them, woven like a thread into their lives: songs that continue to resonate inside them, as an integral part of their beings. The feeling of something ever-present already experienced in a previous existence, the sensation of breathing in unison: Long Time Ago is an interior musical vibration invoking roots, emotions, passion, poetry and play, challenging the imprint of time, without denying its existence.
THESE SONGS ARE LIKE AN ECHO OF SOMETHING LOST THAT TRANSCENDED TIME, AND STILL LIVES WITHIN US

–  Adèle Charvet and Susan Manoff
Funeral Blues - Britten - Adèle Charvet & Susan Manoff
Listening to Jazz - Roven - Adèle Charvet & Susan Manoff
The secrets of the Old - Adèle Charvet & Susan Manoff
Orbiting around the essential presence of Britten and Copland, are Barber, Vaughan Williams, Heggie, Bolcom, Ives, Finzi, Dring, and Quilter: in a circular movement, the two women expose themselves to the changing cycle of time and the compass points that mark the four seasons of life. With its wide choice of navigational bearings and invitations towards unknown horizons, here is a song programme that questions, consoles, rallies and heartens, infinitely weaving the thread of our lives.